Who are Derian House?
We are proud to have recently taken part in a charity golf day for Derian House. Derian House is a charity which cares for children and young people with life threatening conditions, ensuring a good quality of life. The charity prides itself on being a place of love, laughter and respect. It is currently supporting over 300 families who have a child or young adult suffering from a life shortening condition. As well as this they are providing bereavement support for a further 200 families across the Lancashire and South Lakes area.

The Event
The event took place Tuesday 12th June 2018 and raised over £18,000 to help in the support of the families and children of Derian House. We had a team of four which included a helping hand from a BAE systems employee. We would like to personally thank Gordon, Martin, Trevor and Mark for attending and supporting the charity on our behalf. We wish the charity the best of luck in the future and will continue to support them and the great work they do for the North West.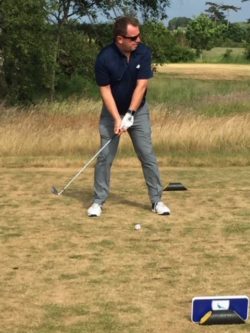 Our Players
We would like to thank our players for attending the event and will post action shots across our social media platforms.
From left to right: Gordon Regan, Martin Gillett, Trevor Rainbird and Mark Roberts.